Specialized Upholstery Cleaning Perth Specialists
Let us help you get your upholstery and furniture looking good as new again! At Rejuvenate Upholstery Cleaning, we are here to offer you upholstery cleaning services in Perth. Our cleaning team is fully licensed and insured, so you can feel confident in the quality of our work. We use a variety of different cleaning methods to ensure your upholstery and furniture stay looking brand new.
Your trusted partner for professional upholstery cleaning services in Perth. With our team of experts and a commitment to excellence, we strive to provide you with top-notch upholstery cleaning solutions that rejuvenate your furniture and create a fresh and clean living environment.
If you have any questions about our Upholstery Cleaning Perth services, please don't hesitate to contact us! We have been providing Upholstery cleaning services in Perth for over 25 years, and we are here to offer you the best service possible. Our team of professionals is ready to help at any time.
Call Us Now For Price Estimates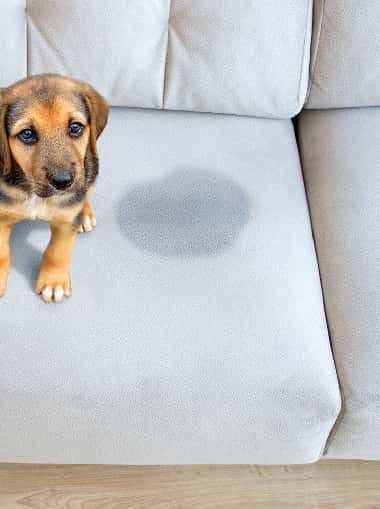 Lots of Benefits, You Can Get From Keeping Couch Clean and Stain Free
Upholstery is an important part of a home and it can change the look of a whole room. The benefits of having fresh upholstery in the home are immense. There are many benefits if you have fresh upholstery in your home. Some of the benefits are:
Upholstery cleaning services can extend the lifespan of your upholstery or couch.
It not only makes the house look new and clean but also improves the quality of air inside the house.
It is very easy to maintain the upholstery's regular cleanliness.
Cleaning can be done through the selection of fabric, colour, pattern and style. And, this is the very best way to enhance the appearance of your couch or upholstery.
It is important to clean upholstery regularly to maintain its freshness.
So, call our professionals from Rejuvenate Upholstery Cleaning to get your upholstery professionally cleaned.
Reliable & Effective Upholstery Cleaning Procedure
The professionals at our upholstery cleaning company have been doing this for a long time and they have the best process. The following are the steps that we follow for a best upholstery cleaning process;
First, we check or inspect the upholstery for making a report well.
We remove any loose debris or pet hair by vacuuming.
Again, we vacuum the upholstery to remove any embedded dirt and debris.
Then, we apply Upholstery Steam cleaning and Dry Cleaning Methods. The method depends on our choice and your upholstery needs.
We apply cleaning solutions and let them soak into the fabric for a few minutes before scrubbing with a soft brush.
At last, we rinse off any residue with water and let your couch or upholstery item dry. Sometimes, we use high-speed fans to dry the upholstery item.
Experts Tips And Advice
At Rejuvenate Upholstery Cleaning, we believe in empowering our customers with expert tips and advice to help them maintain the beauty and longevity of their upholstery. Our team of professionals has gathered years of experience in the field, and we are passionate about sharing our knowledge with you. Here are some valuable tips and advice to keep your upholstery looking its best:
Regular Vacuuming: Vacuum your upholstery on a weekly basis to remove loose dirt, dust, and debris. This prevents them from settling into the fabric fibers and causing stains or damage.
Immediate Stain Treatment: Act quickly when spills or stains occur. Blot the area gently with a clean cloth or paper towel to absorb the liquid. Avoid rubbing, as it can spread the stain further. For specific stain removal techniques, refer to our couch or sofa stain removal guide or consult our professionals.
Test Cleaning Products: Before using any cleaning products on your upholstery, it's essential to test them in an inconspicuous area first. This ensures that the product doesn't cause discoloration or damage to the fabric.
We Offer Couch Steam Cleaning And Dry Cleaning In Perth
At Rejuvenate Upholstery Cleaning, we provide couch steam cleaning and dry cleaning services in Perth. Our team of professionals will come to your place, clean your couches and bring them back fresh and new. Here is the difference between couch steam and couch dry cleaning. Couch Steam Cleaning Vs Dry Cleaning:
Couch Steam Cleaning uses hot water and detergent to clean the couch, while dry cleaning uses solvents to remove stains and dirt from the couch.
Couch or Sofa Steam Cleaning is more environmentally friendly than dry cleaning, as it doesn't use chemicals.
Giving couch dry cleaning is the fastest way, but couch steam cleaners generally take a few hours to be completed in a professional manner.
Couch dry cleaning is a chemical process that uses solvents to remove stains and dirt from the couch, while couch or lounge steam cleaning is a water-based process that uses hot water and detergent to clean the couch.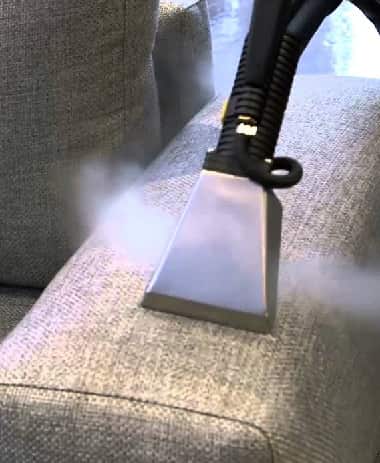 Get Spotless Upholstery Without Sacrificing Safety with Our Cleaning Products
Are you looking for a cleaning service that can guarantee your upholsteries are free from harmful chemicals? Rejuvenate Upholstery Cleaning is the answer! Our team of experts uses only the safest and most effective cleaning products such as Couch Boosters & Additives, Sofa Presprays, Defoamers, Deodorizers, Disinfectants And Sanitisers, Protector (Scotchgard), Citafresh, Odaban, Sensation Lounge Spotter, and Grease Release Spotter. Our cleaning process will leave your furniture looking and smelling fresh without causing any harm to your health or the environment. Our cleaners using
HydraMaster FabricMaster FF Prespray, Bridgepoint Avenge Fabric Prespray and more kind of chemicals.
Why Is Regular Upholstery Or Couch Cleaning Important?
Regular upholstery cleaning is very necessary for many reasons. Regular upholstery cleaning is important because it can prevent the accumulation of dirt, dust, and allergens. In the first place, it will keep your furniture looking brand new and in good condition. Secondly, it will protect you from dust mites and other allergens that can cause respiratory problems. And finally, it will help your home smell fresh and clean every day. There are many ways to clean upholstery at home. But hiring a professional is the best way to get rid of dirty upholstery or couches.
So, call us for professional Upholstery Cleaning service before it's too late for cleaning. We are always here to offer benefits to our customers.
Upholstery Cleaning Services Cost
The cost of upholstery cleaning can depend on the size of the upholstered area and the type of fabric. The cost to clean a sofa is typically more than that for a love seat, but less than that for a sofa bed. The upholstery cleaning cost can also vary depending on whether or not the furniture is dry-cleaned only or if it can be steam-cleaned. A dry-clean-only couch or loveseat will require professional dry-cleaning services, which usually cost more than steam cleaning. Contact our Perth Upholstery Cleaners before you make a decision to book Couch Cleaning Perth services.
Book Your Residential and Commercial Upholstery Cleaning Experts
Providing Residential and Commercial Upholstery Cleaning services is our speciality. The best way to keep upholstery looking fresh and new is to clean it and we complete this service with our professionals. We do quality work, have experience and expertise, and give customer service in both commercial and residential places. There are many benefits to hiring a professional company that specializes in residential upholstery cleaning. Our experts have Certificate III in Cleaning Operations. So, call us now immediately to book our Professional Upholstery Cleaners now.
Recliner Sofa Cleaning Perth
For any requirement of Recliner Sofa Cleaning Perth, call us. We understand how important it is for you to have your Recliner Sofa cleaned properly. That's why we take the time to make sure we do it right the first time.
Microsuede Lounge Cleaning Perth Service
Microsuede Lounge Cleaning Perth Service is a necessary service for any lounge owner. The best way to do this is by hiring a professional cleaning company that specializes in upholstery cleaning. So, call our upholstery cleaning company for affordable customer support and booking for Upholstery Cleaning service.
Our Professional Team Remove All Couch Stains Professionally
Drink Stains
Drink stains can also cause upholstery fabric to become damaged. So call us for upholstery stain services anyplace in Perth if you see any stain on the couch or upholstery.

Blood Stains
We prefer to use only efficient cleaning chemicals to remove blood stains from the upholstered goods

Tea Stains
If you unintentionally spill coffee or tea on your upholstery, don't let the stain damage your lovely couch. Hire our professionals for the upholstery stain treatment to solve the issue
Mould Stains
Another element that can harm the look of your upholstery is mould. So give us a call if you want the best services for removing upholstery mould.

Pet stains
Call us to remove undesirable odours of pet urine as well as remove pet stains from the couches. So, get to us for Couch Odour Treatment and Pet Stain Removal From Couch.
Types of Sofa & Upholstery Cleaning Services That We Offer
We are popular for offering many Upholstery Cleaning services.
Out Side Back of Sofa Cleaning
Camelback Sofa Cleaning
Couch Arms Cleaning
Seat Cushion Cleaning
Corner Skirt Panel Cleaning
Three-seater Couch Cleaning
Dining Chair Cleaning
Office Chairs Cleaning
Cabriole Sofa Cleaning
Armchair Steam Cleaning
Two-seater Sofa Cleaning
Chesterfield Sofa Cleaning
Inside Arms Steam Cleaning
Top Cushion both sides Cleaning
Back Pillows Cleaning
Lawson Sofa Cleaning
Tuxedo Sofa Cleaning
Linen Upholstery Cleaning
White Cotton Upholstery Cleaning
Polyester Upholstery Cleaning
Ottoman Cleaning
Fabric Sofa Cleaning
Leather Sofa Cleaning
Sofa Dry Cleaning
How To Keep Your Upholstery Stain-free and Clean For A Long Time
Upholstery Cleaning cost can be expensive and it is not always necessary. There are a few things you can do to keep your upholstery clean without having to spend a lot of money.
Regular vacuum: The first thing you should do is vacuum your furniture or upholstery regularly. This will help to remove the dust and dirt that accumulates over time.
Immediate Cleaning: Wipe spills as soon as they happen with a damp cloth or paper towel. This will help reduce the amount of dirt that gets into the fabric and also prevent stains from setting in. So, clean immediately.
Protect: Simply, use a dry brush on your upholstery once or twice per year to get rid of any dust that may have accumulated in the fabric. Because protecting your upholstery on a regular basis can decrease the chance of getting stains. It keeps its freshness and longevity.
Avoid Direct Sunlight: Avoid placing furniture in direct sunlight as much as you can since it might cause fading in textiles over time. For more tips, call our Upholstery Cleaning Experts in Perth.
Why Do People Call Us For Upholstery Cleaning Services in Perth?
High-quality services: Our best upholstery cleaning company in Perth is providing high-quality services to their customers.
Latest technique: We use the latest equipment and techniques to get the job done.
Remove all stains: Our company will be able to remove stains from any kind of fabric and restore it to its original condition.
Various services: We can clean your sofa, chairs, couch for you!
Experience: Our company is highly experienced and has been in the industry for over 25 years.
Qualified workers: We have a team of expert cleaners who are well trained and qualified to handle any kind of upholstery cleaning job.
We provide you with the most affordable rates in the industry. All their prices are inclusive of GST as well as all other charges that may incur during the process of Upholstery Cleaning. You can also avail of discounts on the first booking. A fabric upholstery cleaning guide is essential for anyone who wants to keep their furniture in top condition. With the right techniques and products, you can remove stains, odors, and dirt without damaging the fabric.
Testimonials
"My couches used to remain so bad that I would always feel that I will get sick. But when I called your team, the couch got cleaned so well. I am really happy that things turned out to be perfect in every way. I like the way you serviced the couch.
"My name is Lockie and I was really feeling bad because there were many issues that I could face because of the dirty sofa. But now I am happy because I have the best cleaning company to help me. I am glad that I made a right choice and this could help me in every way.
"My name is Sara and was having dust mites allergy and I could find no cause. The problem began with the dirty couch. But after your team came to my place for steam cleaning, I could get the best solutions. This is the best experience that I have ever had.
Reviews
Awesome service
I hired a couch cleaning technician and had a great experience. I am thrilled with the service and they removed all the dirt and germs. They used the best products to make the couches to deep cleaned, softer and spotless.
Cost-effective service
Your Service was really Good, I am really satisfied with the money that I paid for the cleaning service as the couch is looking like new with a fresh odour. Highly recommended.
Best vacuum sofa cleaning
Best experience with your vacuum sofa cleaning. Also, loved the technician who came today for service. He was very polite and gave a few tips to maintain the couch and sofa at home. Thank you for your kind service.
FAQs
Our professional upholstery cleaning in Perth focuses on deep cleaning and refreshing upholstered furniture such as sofas, chairs, and couches. It typically includes the removal of dirt, stains, and odours using specialized cleaning techniques and equipment. The process may involve pre-treatment, hot water extraction, steam cleaning, or dry cleaning, depending on the type of upholstery and its condition.
The frequency of professional upholstery cleaning depends on several factors, including the amount of use, the presence of pets or children, and the level of soiling or stains. As a general guideline, it is recommended to have your upholstery professionally cleaned at least once every 12-18 months. However, high-traffic areas or heavily soiled furniture may require more frequent cleaning to maintain their appearance and hygiene.
We typically use safe and eco-friendly cleaning products that are specifically designed for upholstery fabrics. These products are formulated to effectively remove dirt and stains while being gentle on the fabric fibres. We prioritize the use of non-toxic, biodegradable, and hypoallergenic cleaning solutions to ensure the safety of your upholstery, as well as the well-being of your family and pets.
We can significantly reduce or eliminate many types of stains and odours from your furniture. However, the effectiveness of stain and odour removal depends on various factors, such as the type of stain, the age of the stain, the fabric composition, and the cleaning process used. While most stains and odours can be successfully treated, some deep-set or permanent stains may be difficult to completely remove.
The price for cleaning your couch can vary based on factors like the number of seats, its size, and other specific requirements. Feel free to contact us, and our knowledgeable team will gladly offer you a budget-friendly quote.
Yes, we do provide upholstery cleaning services on weekends.