Mould Affect Couch in Your Home? Call Professionals For Mould Treatment
Are you looking for a solution to your couch mould problem? At Rejuvenate Upholstery Cleaning, we provide professional Couch Mould Removal that is tailored to your needs. Our experienced team of technicians are trained in the latest techniques and technologies, allowing us to offer a comprehensive service that will help you get rid of mould on your couches quickly and effectively.
We use a range of treatments, from chemical solutions to steam cleaning treatments, to ensure that your couches get the best possible care. With the help of our Local Couch Cleaners, you can rest assured that your couches will be free from mould and look their best in no time. So, contact us for expert Couch Mould Removal.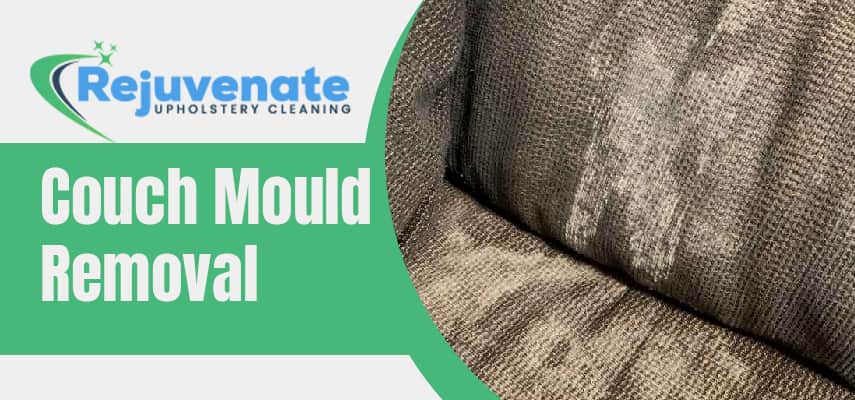 Why Does Mould Grow On Your Couch?
Couches are an essential part of any living space and they can be a source of comfort and relaxation. It is advisable to know the common causes of mould growth and bad odours on couches so that you can take steps to prevent it from happening in your home. Unfortunately, couches are also prone to mould growth and bad odours. This is due to the fact that couches are exposed to humidity, dust, and other environmental factors. Humidity, lack of ventilation, food debris and spills, pet dander and dust mites can be also other factors of having bad odour or mould growth on your couches or upholstery.
Well, what would you do if you were in a room where everything was damp and smelled musty just because of your couch, you can call our professionals. We provide you with all the required Couch Mould Removal and Couch Cleaning Services.
Avail Our Services in all The Major Cities of Australia
How Couch Mould Treatment Will Benefit You?
To get useful tips for keeping your couch clean and free from unpleasant smells, you can call us at any time. Here is how this treatment can help.
Reduce Spread: You should get Couch Mould Removal correctly so that you can be confident that mould won't spread to other areas.
Save you money: Ignoring the mould or odour on your couch can lead to a big expense in your future. And, if you go for Couch Mould Removal or cleaning option, you can definitely save your money and energy.
Purify the Air: Mould spores are capable of causing asthma, allergies, and other severe respiratory disorders. So, this is clear that mould treatment will remove the mould that could affect the air. This will be also beneficial in keeping the air good.
Eliminating Musty Odour: Musty smell could be because of mould growth on your couch. So, cleaning will sanitise or deodorise the couch. This will eliminate the bad odour.
The Basic Information of Our Couch Mould Removal
Couch testing: Our professional couch cleaners start by carefully examining the couch that is problematic. We work to determine how the mould got there and what we can do to eliminate the mould.
Air Filtration: We act quickly and prefer to use HEPA filtration air scrubbers to filter the air and get rid of contaminants by using our latest equipment.
Cleaning the Affected Area: To get rid of any mould-affected area, we'll use a HEPA filter vacuum. We'll also use a mould cleaner to remove the mould from the couch or upholstery.
Prevention: To prevent mould growth, we use some effective sprays.
Drying: Our professionals use air movers or dehumidifiers.
What We Have For Couch Mould and Odour Removal
At Rejuvenate Upholstery Cleaning company, we understand that couch mould and odour removal can be a difficult task. That's why we offer comprehensive and tailored solutions to tackle the problem.
Equipped team with experience: Our team of experienced professionals are equipped with the latest tools and techniques to ensure your couch is thoroughly cleaned, deodorised and free from mould.
Specialised cleaning: We use specialised cleaning products that are designed to break down mould spores and eliminate odours without damaging your furniture.
Free Tips: With the help of our free advice, you can have peace of mind knowing that you can make your couch clean and safe for use again.
Emergency services: We also take extra steps to ensure that all traces of mould are removed from the fabric, leaving it looking as good as new even on an emergency basis. So, call us for any time Couch Cleaning or mould removal services. Our staff have Certificate III in Cleaning Operations.
FAQ
How long does it take a couch to dry after being cleaned?
You must allow the couch to air dry after washing it. Each situation is unique because of the various circumstances that might speed up or slow down the drying process, but we advise waiting 4-6 hours before relaxing on your couch.
Why is cleaning a couch important?
To maintain the upholstery appearance, cleaning is necessary. To keep it germ-free and stain-free as well as to keep it smelling fresh, get regular couch cleaning services.
Do you give services on the same day?
Our professional couch cleaners are 24/7 available and offer same-day service without any hidden price.