Now Effective And Bespoke Upholstery Cleaning Brisbane Solutions Are Just A Call Away!
Are you in search of effective upholstery cleaning services in Brisbane? Then we at Rejuvenate Upholstery Cleaning are your go-to option! With local skilled upholstery cleaners, industry expertise, and commercial-grade resources, we make your upholstery spotless, germ-free, and sparkling within a few hours. Besides, we keep our service very reasonably priced. So hiring us will be a win-win situation for you as you can save your money as well as your upholstery.
You can rest all your concerns as our dedicated team members offer you comprehensive upholstery cleaning in Brisbane. The methodologies we employ and the products we use during our upholstery cleaning treatment are environment-friendly and state-approved.
Voted as the best Upholstery Cleaning Brisbane firm, we proudly serve residential as well as commercial units in and around the city. Our superior quality upholstery cleaning services, fair pricing, skilled team members, and customer-friendly behaviour have made us the #1 choice of the Brisbane people. We are blessed with 5-star ratings and reviews from our clients, and not a single time we have received any ill-comment from their end.
Call Us Now For Price Estimates
Effective and Safe Upholstery Cleaning Solutions for Your Home
Looking for a reliable upholstery steam cleaning service that can keep your furniture clean and fresh for a long time? Look no further than Rejuvenate Upholstery Cleaning!
Our team uses only the best cleaning products such as Deodorizers, Disinfectants And Sanitisers, Protector (Scotchgard), Citafresh, Odaban, Sensation Lounge Spotter, and Grease Release Spotter to give your upholsteries a deep and thorough clean.
Our cleaning products not only remove stains, germs, allergens, and pet odours but also protect your furniture from future damage. Our cleaners use HydraMaster FabricMaster FF Prespray, and Bridgepoint Avenge Fabric Prespray for these kinds of products.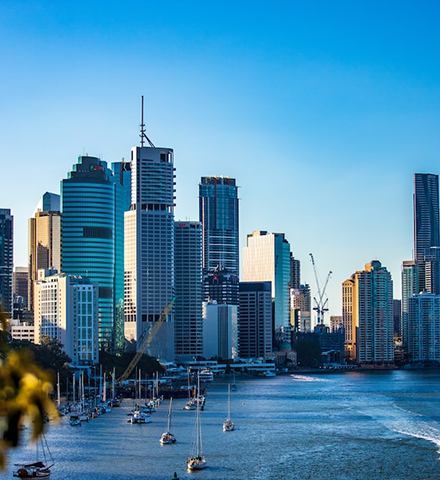 Brisbane: A Vibrant City In Queensland
Brisbane, in Queensland, Australia, boasts a vibrant culture, stunning river views, and welcoming residents. It hosts diverse cultural and sporting events, like the annual Brisbane Festival celebrating music, art, and theater.
Brisbane is also home to several world-class tourist attractions, such as the Lone Pine Koala Sanctuary, Story Bridge Adventure Climb, and South Bank Parklands. With a thriving food and drink scene, there is always somewhere new to explore, whether it's a trendy rooftop bar, a riverside seafood restaurant, or a cozy cafe hidden down a laneway. Whether you're a visitor or a local, Brisbane has something for everyone to enjoy. We are located in Brisbane, QLD 4000.
Why Is Upholstery Cleaning Important?
With time and use, upholsteries catch dust particles, grease, stains, allergens, etc. And if left untreated, the stains and dirt would get trapped in the deeper layers of the fabric, causing premature damage. Also, dust mites, bacteria, and other living microorganisms can be health hazardous, including skin allergies, respiratory ailments, constant sneezing, runny nose, watery eyes, etc.

Odourless, Customised, And Reliable Upholstery Cleaning In Brisbane
In order to remove the deep stubborn stains and dirt from the upholsteries, we mostly use the hot water extraction method. And speaking of the cleaning solvents, our experts choose them according to the fabric type. The products we use are completely odour-free. So, you can use it immediately after our service. With an advanced and high-pressure steam cleaner, we restore the glam of your upholstered furniture, bringing back its gleaming finish.
We are very selective when choosing our team members and hire only licensed and well-experienced upholstery cleaners. Our employees have Certificate III in Cleaning Operations. If there is an emergency, we are ready to serve you on the same day.
Get A Comprehensive Couch Cleaning Brisbane Service At A Reasonable Budget
With us, you can get an extensive range of residential upholstery cleaning services at a surprisingly affordable price. Our upholstery cleaners are experts in handling a number of upholstery fabric types, including leather, silk, cotton, microfiber, suede, acrylic, vinyl, etc. Additionally, we are capable of cleaning a wide range of upholstered furnishings, including sofas, couches, lounges, ottomans, and so on!
Fabric Sofa Cleaning
Fabric sofas tend to catch more dirt and stains, and sometimes cleaning them becomes a real hassle, but not anymore! Rejuvenate Upholstery Cleaning is all set to restore the sheen and lustre of your fabric sofa with effective and fine-tuned cleaning solutions. Our sofa cleaning service eradicates the confined stains from your sofa without affecting the fabric colour.
Suede Couch Cleaning
Have you mistakenly spilled coffee on your Suede couch? Worry not as our skilled upholstery cleaners have got your back! Using state-approved cleaning products and techniques, our experts remove all the unsightly, spots, and stains, and keep your furniture in its best-fit condition.
Ottoman Sofa Cleaning
Our skilled and professionally-trained upholstery cleaners can help restore the newness and polished appearance of your ottoman sofa in just a matter of hours. Assessing the condition of your ottoman, we chalk out a fine-tuned solution for ottoman cleaning to make it spotless and germ-free.
Microsuede Couch/Sofa Cleaning
When it's about microsuede couch/sofa cleaning, we are your best bet. We know the inside out of microsuede furniture cleaning and can promise you the best sofa cleaning Brisbane service. With modern cleaning tools, machines, and products, our professionals reinstate the look of your microsuede sofa/couch right away!
Stain Protection Services
We not only clean your upholstered furniture but also provide long-lasting results with our advanced stain protection services. After dry or steam cleaning, we apply our special Scotchguard protection solution to keep your furniture stain and dirt-free for an extended period. Whether it's a couch, sofa, ottoman, or any other upholstered piece, we offer stain protection for all types of furniture, extending their lifespan.
Top-Notch Advantages Of Appointing Professionals For Upholstery Cleaning
Compared to DIY cleaning techniques, hiring experts for the job is far more beneficial. Here's why:
Professionals have better resources of different advanced tools and products and thus can perform the cleaning program more efficiently.
Expert upholstery cleaners sanitise the upholsteries precisely right after cleaning them and make them germ-free.
They carefully handle your upholstered furniture during the treatment and make sure it doesn't get any slightest scratch or scar.
Professionals help deodorise your upholsteries and add more years to their lifespan with quality care.
Do You Know?
Here are some interesting facts about upholstery cleaning that you should surely know:
Upholstery cleaning may aid in the removal of not just dirt and stains, but also allergies and bacteria that may have become trapped in the fabric. Cleaning on a regular basis can assist to enhance indoor air quality and lower the risk of respiratory problems.
Upholstery cleaning differs from carpet cleaning in its method. While carpet fibres are often more resilient and can survive more harsh cleaning procedures, upholstery textiles can be fragile and may necessitate more gentle cleaning methods.
It is critical to know the type of fabric used in your upholstery before washing it. Various textiles necessitate different cleaning procedures, and utilising the incorrect approach might result in furniture damage.
While it is feasible to clean upholstery with home cleaning supplies, it is important to proceed with caution and test a tiny, inconspicuous area first. Some cleaning solutions may discolour or harm specific materials.
To keep your upholstery clean, hoover it on a regular basis and clear up spills and stains as soon as possible. Applying a fabric protector can also assist in avoiding stains and make future washing easier.
Frequent upholstery cleaning will help your furniture last longer and look and feel better. Therefore, it is advised to at least call out professionals once or twice a year for deep cleaning of your upholsteries.
Professional upholstery cleaning services utilise specialised equipment and materials to safely and efficiently clean your furniture. Experts also have the knowledge and experience to determine the most effective cleaning procedure for your particular upholstery fabric.
Steps We Conduct To Carry Out Our Couch Cleaning Brisbane Services
We undertake a 6-step cleaning process that involves:
A pre-cleaning inspection
Our experts perform a comprehensive inspection to find out the condition of the upholstery and the best possible treatment to clean it.
Proper Vacuuming
As per the treatment plan, we vacuum the entire upholstery and eliminate all the loose dirt from the surface.
Tailored cleaning technique
Depending on the fabric, we opt for either upholstery steam cleaning or dry cleaning. We mainly focus on removing dust, dirt, stains odours, and most importantly germs.

Removal of the residuals
Our experts eliminate all the residuals of the cleaning agents precisely and eradicate the last trace of dirt, stains, and odour.
Quick drying techniques
Using industry-approved drying equipment, including high-powered turbulence fans we quicken the drying time regardless of the type and size of the upholstery.
Post-cleaning inspection
We finish our upholstery cleaning Melbourne program with a post-cleaning inspection to ensure your upholstery is in a picture-perfect condition.
Reasons To Choose Us For Upholstery Protection and Cleaning
Upholstery protection is the process of protecting your upholstered furniture against spills, stains, and other types of damage by applying a particular coating or treatment. The protection can take the shape of a spray or solution sprayed on the fabric, forming a barrier between the fibres and any stains or spills.
Our couch cleaning Brisbane team is skilled in cleaning sofas, couches, chairs, and other upholstered furniture.
We make use of the latest equipment and premium cleaning supplies.
Proven removal of dust, pollutants, and microorganisms.
Our upholstery cleaning cost is reasonable.
Service for cleaning in an emergency without additional fees.
Available around the clock, including on weekends and public holidays.
Best Upholstery Mould Clean-Up Service In Brisbane
Our professionals are skilled in removing moulds and mildews from your upholstered furnishings. Whether it's a lounge, couch, or sofa, our professionals are capable of cleaning everything. Along with eradicating the moulds, we employ preventive barriers to prevent their reinfestation. In fact, our mould clean-up solutions do not affect the fibre quality of your upholsteries.
Effective Lounge Steam Cleaning Solutions
The hot water extraction method chiefly known as steam cleaning is the best-fit technique for cleaning stubborn deep-rooted stains in lounges. We team up with the most experienced local lounge cleaning Brisbane experts who can ensure you a long-term result after cleaning your dirty, greasy, and stained lounges.
Emergency Upholstery Cleaning Services On The Same Day
Do you need same-day upholstery cleaning services in Brisbane? We are ready to serve you at any time of the day. Alongside removing dust, dirt, and stains, we eliminate all types of allergens, pollens, bugs, and dust mites present in the upholsteries. When it's an emergency, our professionals reach your doorstep within an hour of your booking.
We appear at your home or office fully equipped, giving you the best possible residential and commercial upholstery cleaning services. In fact, during couch steam cleaning and couch dry cleaning, we keep the whole process seamless and smooth, keeping your daily office or household duties undisturbed.
Infusing our expertise and our modern tools, we remove the soiling from the surface, stains from the deeper layers of the fabric, and the musty odour if there is any, and reinstate your upholstery's appearance.
Besides emergency upholstery cleaning, our professionals equip you with the following services.
Upholstery Spot treatment
Upholstery dry cleaning and steam cleaning
Advanced upholstery foam cleaning
Sanitisation & Disinfection of the upholsteries
Special cleaning technique for leather upholsteries
Types Of Upholstery We Can Clean
There are various types of upholsteries that we clean. We also assure you of the care we do while cleaning your luxurious upholsteries. With a soft and tender approach, we totally believe in the deep cleansing of your upholsteries.
Leather Upholstery
Leather is a long-lasting and fashionable material that is frequently used for upholstery. It is available in a range of textures and finishes, including full-grain, top-grain, and split leather.
Microfiber Upholstery
Microfiber is a synthetic fabric recognised for its softness and durability. It is frequently used for upholstery since it is stain and spill resistant.
Fabric Upholstery
Available in a variety of colours, patterns, and textures, the fabric upholstery is a cheap alternative for individuals looking to refresh their furniture without breaking the budget.
Velvet Upholstery
Velvet is a velvety fabric recognized for its softness and opulent look. It is frequently used as upholstery in formal living and dining rooms.
Chenille Upholstery
Chenille is a soft, fluffy fabric that is frequently used for upholstery in relaxed environments like family rooms and bedrooms.
Vinyl Upholstery
Vinyl is a synthetic material that resembles leather but is less expensive. It is frequently used for upholstery in high-traffic locations like offices or waiting rooms.
Silk Upholstery
Silk is a rich fabric that is frequently used in high-end furniture upholstery. With families or pets, you should always go for easy-to-maintain upholsteries.
Suede Upholstery
This upholstery is generally used in casual settings like family rooms and kids' rooms. And we have experts to clean it with great care.
Overall, investing in professional upholstery cleaning services can provide peace of mind and ensure that your furniture looks and feels its best for years to come. So, whether it's a tough stain or just regular maintenance, consider hiring a professional upholstery cleaning service to keep your furniture looking and feeling like new.
What Makes Us Your Top-Of-The-Line Choice For Upholstery Cleaning?
Rejuvenate Upholstery Cleaning is a locally owned, professional, and certified cleaning service in Brisbane. As such, there are several reasons you should choose us for your upholstery cleaning service:
We run a locally-owned business that is leading the industry for over 20 years. Through our hard work and dedication, we have become the favourite choice of the Brisbane people.
To date, we have never received any negative feedback from our clients. Our clients love our customised upholstery cleaning solutions and give us 5-star ratings and reviews every time.
We are widely renowned for our prompt response and quick service. You can book us for same-day upholstery cleaning as well.
We feel proud to announce that every single person working with us has in-depth knowledge of the industry and has a Certificate III in cleaning operations.
We keep the value of both your time and money. Our professionals offer you a free onsite quote and proceed only when you allow us. We never put any kind of pressure on you to avail us.
We have held our roots in the industry for over 20 years and are well aware of our client's needs and requirements.
At Rejuvenate Upholstery Cleaning, we believe that your upholstery deserves the best cleaning treatment and for that, we make use of only eco-friendly products. With our fabric upholstery cleaning guide, you'll learn the best ways to protect your furniture from future stains and damage.
Testimonials
"My couches used to remain so bad that I would always feel that I will get sick. But when I called your team, the couch got cleaned so well. I am really happy that things turned out to be perfect in every way. I like the way you serviced the couch.
"My name is Lockie and I was really feeling bad because there were many issues that I could face because of the dirty sofa. But now I am happy because I have the best cleaning company to help me. I am glad that I made a right choice and this could help me in every way.
"My name is Sara and was having dust mites allergy and I could find no cause. The problem began with the dirty couch. But after your team came to my place for sofa steam cleaning, I could get the best solutions. This is the best experience that I have ever had.
Our Upholstery Cleaning Gallery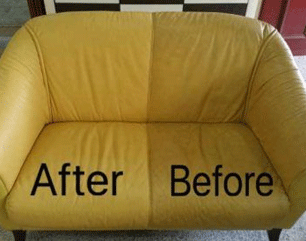 Reviews
Awesome service
I hired a couch cleaning technician and had a great experience. I am thrilled with the service and they removed all the dirt and germs. They used the best products to make the couches to deep cleaned, softer and spotless.
Cost-effective service
Your Service was really Good, I am really satisfied with the money that I paid for the cleaning service as the couch is looking like new with a fresh odour. Highly recommended.
Best vacuum sofa cleaning
Best experience with your vacuum sofa cleaning. Also, loved the technician who came today for service. He was very polite and gave a few tips to maintain the couch and sofa at home. Thank you for your kind service.
FAQs
It is truly difficult to mention the upfront couch cleaning Brisbane prices. The price completely relies on the type, size, and fabric of the upholstery. To know the exact price, contact Rejuvenate Upholstery Cleaning now and get a free, no-obligation written bid.
Once moulds start, it's really difficult to get rid of, especially when you are handling them at home. With our bespoke upholstery cleaning services, we completely remove the moulds, sanitise your upholstery, and prevent further mould infestation using commercial-approved mould clean-up products and techniques.
We keep our doors open 24/7 and are ready to serve you on the same day. No matter what time you book us, our skilled technicians at Rejuvenate Upholstery Cleaning will reach your doorstep fully equipped promptly.
Certainly! Professionals with their expertise and industry-approved equipment and cleaning solvents remove dirt, stains, grease, dust mites, allergens, and even moulds, bringing back the showroom-like shine and newness right away. So, this investment does payback!
The duration required for upholstery cleaning is based on factors such as size and the current state of the upholstery. On average, a professional upholstery cleaning service typically takes 1 to 2 hours.
Yes, our company offers upholstery cleaning services on weekends.