Certified Upholstery Cleaners At Your Doorstep In Sydney
Welcome to Rejuvenate Upholstery Cleaning, your premier destination for top-quality upholstery cleaning services in Sydney (2000). With our experienced team of cleaners and a commitment to excellence, we are dedicated to revitalizing your upholstery and creating a fresh and inviting atmosphere in your home or office.
If you are keenly searching for excellent upholstery cleaning services in Sydney for your luxurious upholsteries, then you must trust us once for all your Upholstery Cleaning Sydney needs. Our services are easily available to you whenever you need them and fulfil all your requirements which you need from a professional upholstery cleaning service.
We easily come to you at your doorstep whenever you want as we are a locally operating service. Our expert cleaners are ready to clean all types of upholsteries in all fabric types. The company specialist works in a smarter and more effective way and does not waste even a pinch of material.
Our specialists have an overall knowledge of all the cleaning equipment and products and they have the ability to handle them in an innovative manner. Thus, without any doubt about our services, just book us now.
Call Us Now For Price Estimates
Upholstery Types We Clean and Care For!
Vinyl upholstery
Microfiber upholstery
Velvet upholstery
Cotton upholstery
Synthetic upholstery
Silk upholstery
Suede upholstery
Wool upholstery
Linen upholstery
Fabric upholstery
Leather upholstery
Polyster upholstery
Why Regular Upholstery Cleaning Is Important?
Regular upholstery cleaning offers a multitude of benefits, including:
Improved Indoor Air Quality: By removing dust, allergens, and pollutants from your upholstery, we help create a healthier breathing environment.
Extended Upholstery Lifespan: Our deep cleaning techniques and maintenance practices can help prolong the lifespan of your furniture, preventing premature wear and tear.
Removal of Stains and Odors: Using advanced cleaning methods, we effectively eliminate stubborn stains and unpleasant odors, leaving your upholstery fresh and revitalized.
Healthier Living Environment: Thorough cleaning and sanitization reduce the presence of bacteria, germs, and allergens, contributing to a healthier home or office.
Enhanced Aesthetics: Clean upholstery not only improves the overall appearance of your space but also provides a more welcoming and comfortable environment.
Expert Tips and Advice:
We believe in sharing our knowledge and expertise with our valued customers. Our website features a dedicated section with expert tips and advice on upholstery care, stain removal, and maintenance. Stay informed and learn how to keep your upholstery looking its best between professional cleanings.
Our Up-To-Date Upholstery Cleaning Process For All
Our experts and specialists always work in collaboration to develop new methodologies and techniques for making their cleaning process more innovative and up-to-date. Whether you're dealing with pet stains or just general wear and tear, our fabric upholstery cleaning guide can help. We'll show you how to get rid of stubborn stains and keep your furniture looking fresh and new. So our process is as follows:
Inspection
Our professionals inspect all your upholsteries and find out the place where cleaning is required.
Vacuuming
It is done to remove the dirt present at the upper layer of your upholstery.
Cleaning methods
Various types of cleaning methods are applied depending on the fabrics or materials like upholstery steam cleaning, dry cleaning, etc.

Cleaning residue removal
All the residues which were left after cleaning are removed by our specialists so that bad odour and stains do not occur.
Quick drying
It is very important for the removal of dirt from the upholstery and so we have such an arrangement that promotes quick drying.
Post-inspection
After completion of the process, we further help you and give you a service for post-inspection.
Hence, book an appointment with our Upholstery Cleaning team soon.
We Use Expert Recommended Couch And Sofa Cleaning Products
Rejuvenate Upholstery Cleaning is a professional team of sofa and couch cleaning experts that are equipped with the latest tools and techniques. Couch Boosters & Additives, Sofa Presprays, Defoamers, Deodorizers, Disinfectants, Sanitisers, Protector (Scotchgard), Citafresh, Odaban, Sensation Lounge Spotter, and Grease Release Spotter are among the items in our collection that ensure efficient and successful outcomes. Our cleaners use high-quality upholstery cleaning chemicals to ensure your happiness.
Safety and Eco-Friendly Practices
At Rejuvenate Upholstery Cleaning in Sydney, we prioritize client and environmental safety. We follow strict safety protocols and use eco-friendly cleaning products that are safe for your upholstery, pets, and family. Our commitment to sustainable cleaning sets us apart as a trusted, environmentally-conscious service provider.
For professional upholstery cleaning services in Sydney, contact our experts today. Experience the transformation of your upholstery with our team.
Various Types Of Upholsteries Which We Clean
We provide cleaning services for a number of upholstery and not only cleaning we also provide protection through which the shelf life of all the upholsteries may increase.
Leather couch cleaning and protection
Cushions cleaning
Buffet seat cleaning services
Dining chairs cleaning and fabric protection
Bar seats cleaning
Dentist chair cleaning services
L-shaped lounge cleaning
Ottoman steam cleaning
Fabric couch cleaning
Lounges cleaning and protection
Recliners cleaning
Love seats steam cleaning
Fabric sofa steam cleaning
Office chairs cleaning
Boardroom chairs cleaning
Foot stools cleaning
Chaise steam cleaning
Upholstery deodorisation
Upholstery dry cleaning
Scotchgard fabric and upholstery protection
Leather sofa cleaning
Thus, we not only do residential upholstery cleaning but also take care of your commercial upholstery cleaning needs.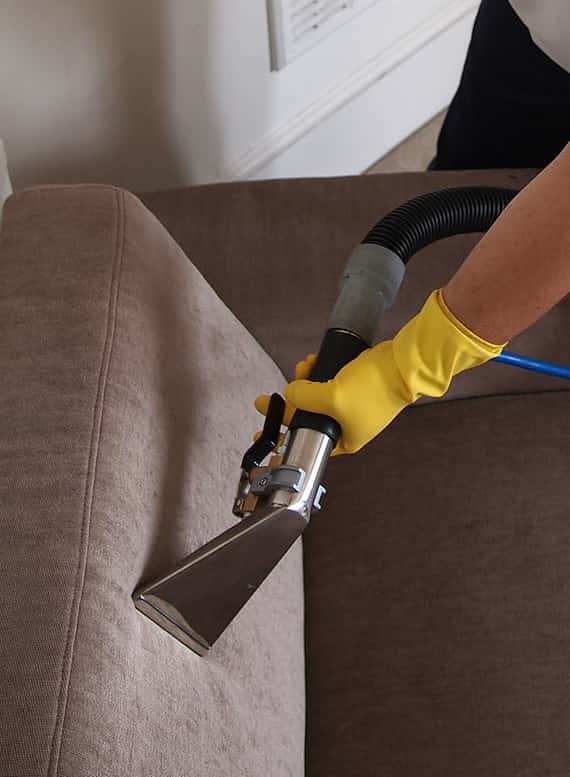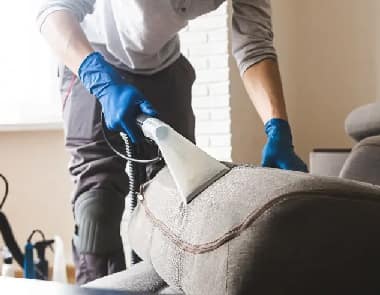 Reliable And Same Day Furniture Cleaning Services Available 24/7
Sometimes, you may notice that some furniture in your home is worn out in spite of being luxurious and produces a foul odour. At this time, you should be sure that it is the time to call professionals and as you are required to provide urgent services, then our services are best for you as we provide you at exactly the said date of your booking and never give you any excuse for late services because we are very punctual. Most of the company failed because they cannot be able to manage their time and so we give you an assurity of providing timely services due to our time management characteristics. We are also ready to serve you at weekends and public holidays as we have no holidays and we work 24*7 throughout the year.
Services Offered By Our Company Officials
Office Chair Cleaning Sydney
First impressions are very important when you are at any business and that is why your office chair should be properly cleaned and maintained and so we are always there for you to perfectly clean your office chair so that you can work comfortably.
Fabric Couch Stain And Mould Removal
Sometimes the stains on your fabric couches are impossible to clean but when you hire our Upholstery Cleaning Sydney team then everything is possible with our innovative and creative options.
Mould Removal Sydney
Mould once removed comes again and can never be removed completely and so we had such a type of technique that has the ability of 100% mould removal without their comeback.
Couch Steam Cleaning Sydney
Couch steam cleaning is the easiest and most popular way to remove dirt, dust and debris from your couches and our experts do it passionately and produce effective results.
Microfibre Cleaning Sydney
Microfiber upholsteries come under our favourite cleaning materials as they are machine washable and quickly dried but we are also experts in removing bad odour from your favourite microfiber sofas.
Odour Removal Services
This service is mostly in demand in Sydney because our experts go deep into finding the cause for such types of odours and then treat them with the best possible methods.
Upholstery Stain Removal Services
Your sofa or couch or other upholstery can have many different types of stains like blood stains, coffee stains, pet urine stains, and gum stains. Kids' urine stains, paint stains, etc. and we have expertise in removing all these stains. So, get ready to book us now.
Ottoman Sofa Cleaning Sydney
We have professional expertise in intensive cleaning for ottoman sofas of all types, whether they are made of fabric, leather, or microfiber. Ottomans, known for their comfortable footrest design, receive top-notch care from our experienced team. Choose us for the best results in ottoman cleaning.
Suede Sofa Cleaning Sydney
Suede sofas do not gain stains or dirt very easily but when they gain it is very difficult to deep clean them. But when you come to our Couch Cleaning Sydney team, you will get complete satisfaction as our cleaners will provide deep cleaning in a very short time. Therefore, come to us now.
Why Choose Us As Your Upholstery Cleaning Experts?
Our Upholstery Cleaning team provides outstanding services through which your tired and run-down furniture gets a new life. Various different advantages and features that our company offers:
Our company has a local and state-level license to convey our services without any doubt.
If you are in doubt about our services then you should see that our company has been in this business for 20 years.
We provide 24-hour emergency couch cleaning services so that you will not have to wait for days.
Our executives will provide you with free estimates for everything so that you will be ready for expenses at the time of bill payment.
We will provide you with a guarantee of satisfaction as we will get the job done right the first time
Our insurance will also provide a guarantee of our liability for our work.
You can read reviews about our services.
Our staff have Certificate III in Cleaning Operations.
You can trust our company so call us on our toll-free number as soon as possible to discuss your problems and get real solutions.
Upholstery Cleaning Services In Sydney And Nearby Areas
Our professional cleaning services are readily available to you whenever you need this because we are a locally operated company and we provide services not only in Sydney but also in nearby areas like Northern suburbs, Eastern suburbs, Western suburbs and Southern suburbs. In your emergency situations, we are there for you as a part of your family. So, do not forget to take help from us anytime and anywhere.
Mosman
Maroubra
Randwick
Paddington
Surry Hills
Manly
Castle Hill
Bondi Beach
Kellyville
Parramatta
Coogee
Cronulla
Liverpool
Bondi Junction
Waterloo
Marrickville
Testimonials
"My couches used to remain so bad that I would always feel that I will get sick. But when I called your team, the couch got cleaned so well. I am really happy that things turned out to be perfect in every way. I like the way you serviced the couch.
"My name is Lockie and I was really feeling bad because there were many issues that I could face because of the dirty sofa. But now I am happy because I have the best cleaning company to help me. I am glad that I made a right choice and this could help me in every way.
"My name is Sara and was having dust mites allergy and I could find no cause. The problem began with the dirty couch. But after your team came to my place for steam cleaning, I could get the best solutions. This is the best experience that I have ever had.
Reviews
Awesome service
I hired a couch cleaning technician and had a great experience. I am thrilled with the service and they removed all the dirt and germs. They used the best products to make the couches to deep cleaned, softer and spotless.
Cost-effective service
Your Service was really Good, I am really satisfied with the money that I paid for the cleaning service as the couch is looking like new with a fresh odour. Highly recommended.
Best vacuum sofa cleaning
Best experience with your vacuum sofa cleaning. Also, loved the technician who came today for service. He was very polite and gave a few tips to maintain the couch and sofa at home. Thank you for your kind service.
FAQs
Yes, we are ready to dry clean your upholsteries anytime and anywhere in Sydney.
Yes, when a leather couch is in contact with moisture for a very long period of time then it can be subjected to mould attack but our experts have a permanent treatment for this.
It depends upon the area which is used for cleaning the furniture because if there is enough space then there is no need to move furniture.
Our experts always use eco-friendly products as they are safe for your friends and family and also do not harm your furniture and its fabric.
The cost of upholstery cleaning varies widely depending on factors such as the type of upholstery, size, and location, but it typically ranges from $50 to $300.
The time to clean upholstery varies depending on the size and condition. On average, it usually takes around 1 to 2 hours to thoroughly clean upholstery.