Get An Obligation Free Quote
Leading Company For Professional Upholstery Cleaning Services In Adelaide
Get the leading company for the upholstery cleaning service in Adelaide. However, we have years of experience in this sector and deliver high-quality upholstery cleaning services in Adelaide. Also, we are aware that upholstery contains a lot of dust and dirt, even if they get shabby very easily. Well, keeping upholstery clean all the time is a good option, but not many of them can manage.
Rejuvenate Upholstery Cleaning has a team of skilled experts for upholstery cleaning services in Adelaide. Also, we use special tools for cleaning the upholsteries. So, our professionals are there to provide you with the best upholstery cleaning service in Adelaide. Ring us for same-day upholstery cleaning service.
Specialised in cleaning stains from upholsteries
We have trained experts for upholstery cleaning service
Make your upholstery look new
Special sanitisation and upholstery deodorization service
Safely Clean Your Upholstery with Our Top-Rated Cleaning Products
Rejuvenate Upholstery Cleaning guarantees a safe and thorough cleaning process for your upholsteries without using harmful chemicals. We understand the importance of maintaining the quality of your furniture and we take the necessary steps to ensure that the cleaning process will not cause any damage. Our team uses a variety of products such as Couch Boosters & Additives, Sofa Presprays, and Defoamers to effectively remove stains, dirt, and grime from your upholsteries. We are using the best upholstery cleaning chemicals.
Call Us Now For Price Estimates
Top Seven Reasons To Hire Our Upholstery Cleaning Service in South Australia
Following are some reasons to hire our Upholstery Cleaning Adelaide options:
Experts and high-quality upholstery cleaning
Professional and advanced upholstery cleaning tools
Use safe and eco-friendly cleaning solutions
Tailored upholstery cleaning deeply for fabric
Fully experienced and insured experts
Refresh the upholstery and make it look like a new one
Increase the durability of your upholsteries with effective service
Our staff have Certificate III in Cleaning Operations
Proficient And Reliable Upholstery Cleaners In Adelaide
Do you know that cleaning upholstery with a proficient cleaner is more hygienic? Furthermore, you must allow professionals to clean your upholstered items once a year. Well, our Upholstery Cleaning Adelaide team is the best to answer all queries. Our reliable experts know how to remove tough stains from your upholsteries. Even with the best upholstery cleaning service we also save you money. Moreover, we use the right tool for cleaning the upholstery stain. Therefore if you are serious about your uncleaned upholsteries, get in touch with us now.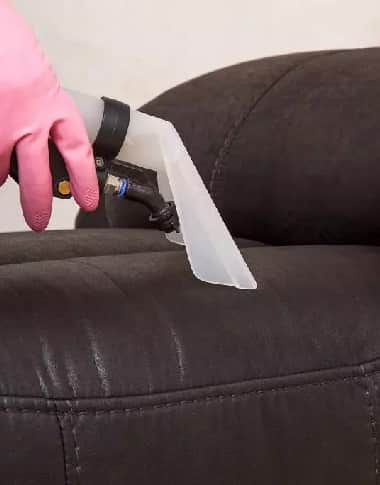 Professional Sofa And Leather Upholstery Cleaning Service In Adelaide
As the best upholstery cleaning service, we are very efficient in cleaning leather and fabric sofa. Further, our upholstery cleaning service includes the following point:
Stain treatment
Couch steam cleaning
Sofa dry cleaning with solvent or foam
Remove dust and dirt from the sofa with the hot water extraction method
Provide sanitisation and upholstery deodorisation method
Restoring your upholstery
Satisfy the customers with the best upholstery cleaning services
Fantastic Upholstery Cleaning Service In Adelaide
Our Upholstery Cleaning team assured you of affordable and outstanding service. Moreover, our upholstery steam cleaners leave no stone left while completing the upholstery cleaning service. In addition, we have the right and proper tools for cleaning all kinds of upholsteries. Thus we can clean the basic sofa from the couch with effective solutions. Even our professionals are well versed in cleaning all types of upholsteries with different methods. Hence we give special care to the safety of lustre and leather upholstery. Along with this we also offer:
Remove stain from upholstery
Mould removal from upholstery
Fabric Scotchgard protection
Leather and fabric upholstery repair
So, pick up your phone and call us for the best upholstery cleaning service now!
Steps We Follow For Upholstery Cleaning Service In Adelaide
Our Upholstery Cleaning team follows the following process in the best possible manner:
Firstly we will inspect the upholsteries and then find how many and which type of stains are there.
Further, we prepare for effectively cleaning the upholstery. Sometimes we also shift furniture in this step.
After this, we use some effective solutions for cleaning the stains from your upholsteries.
Also, we use the hot water extraction method for detailed upholstery cleaning. Thus we extract dust from upholsteries with less machinery.
For leather, we use the special leather upholstery treatment.
For upholstery dry cleaning we use modern tools and technology.
Lastly, we provide a final inspection service to check the upholsteries don't contain any dirt and dust anymore.
Different Type Of Upholstery Cleaning Services We offer
Leather upholstery can be the beauty of your house. However, it is not very easy to clean the leather upholsteries. Well, we are the best leather upholstery cleaners in Adelaide. You can count on us for the other upholstery cleaning service in Adelaide.
Suede Sofa Cleaning
The suede sofa is the first choice for the homeowner. Moreover, suede sofas are very easy to clean. Thus for cleaning the suede sofa we use high-quality tools. Therefore for suede sofa cleaning call us.
Ottoman Cleaning Adelaide
Well, apart from every upholstery we can clean the Ottoman too. Our professionals offer same-day ottoman cleaning services in Adelaide. Thus Book us anytime for the ottoman cleaning Adelaide service.
Lounge Cleaning Adelaide
our experts offer affordable lounge cleaning services in Adelaide. Thus simply says we have experience in handling all types of synthetic fabrics and upholstery. Hence call us for a special lounge cleaning service in Adelaide.
Quality Sofa And Couch Cleaning Service In Adelaide
Need the standard sofa and couch cleaning service in Adelaide? Don't worry we are the most trusted sofa and couch cleaning service in Adelaide.
Offer pre-treatment for upholstery
Couch stain treatment
Sofa steam cleaning
Using the hot water extraction method for stains
Finest upholstery sanitisation service
Leather And Fabric Finest Couch Cleaning Service In Adelaide
We are professional in offering leather and fabric couch cleaning service in Adelaide. Also, to disinfect the leather and fabric couch we use the sanitisation method:
Specialists in removing stains from leather, white cotton, Patterned cotton linen fabrics couches
Fully Qualified for cleaning the upholsteries
Use biodegradable solution
Safe and effective leather couch cleaning service
Same day service
Why Are We Best For Cleaning The Upholsteries In Adelaide?
In Adelaide, if you want the best upholstery cleaning service hire us. We make sure to offer the best service with the desired results. Our fabric upholstery cleaning guide will teach you the best ways to clean and maintain your furniture so that it lasts for years to come. Moreover, our upholstery customer service is unbeatable. Thus following are some uniqueness of hiring our upholstery cleaning service:
24/7 Available
Certified cleaners for upholstery cleaning
Affordable price for upholstery cleaning
Same-day upholstery cleaning service
Emergency upholstery cleaning
Local experts
Free quotations
Safe upholstery cleaning solution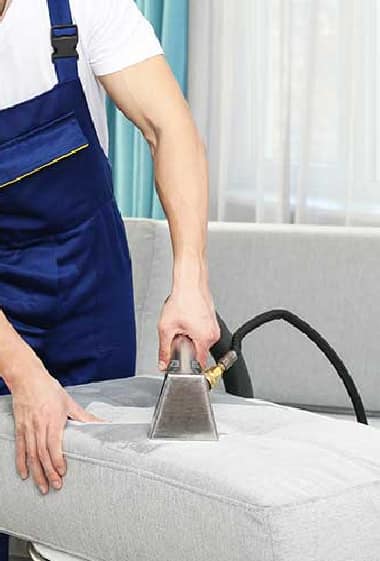 Rejuvenate Upholstery Cleaning
105 Carrington St, Adelaide SA 5000, Australia
Business Hours: Mon-Sun 6:00 AM – 9:00 PM
4.7 out of 5 stars (based on 3 reviews)
Testimonials
"My couches used to remain so bad that I would always feel that I will get sick. But when I called your team, the couch got cleaned so well. I am really happy that things turned out to be perfect in every way. I like the way you serviced the couch.
"My name is Lockie and I was really feeling bad because there were many issues that I could face because of the dirty sofa. But now I am happy because I have the best cleaning company to help me. I am glad that I made a right choice and this could help me in every way.
"My name is Sara and was having dust mites allergy and I could find no cause. The problem began with the dirty couch. But after your team came to my place for steam cleaning, I could get the best solutions. This is the best experience that I have ever had.
Our Recent Cleaning Work Showcase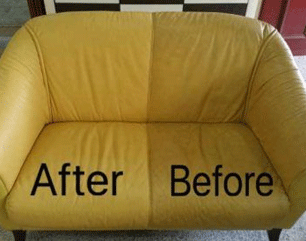 Reviews
Awesome service
I hired a couch cleaning technician and had a great experience. I am thrilled with the service and they removed all the dirt and germs. They used the best products to make the couches to deep cleaned, softer and spotless.
Cost-effective service
Your Service was really Good, I am really satisfied with the money that I paid for the cleaning service as the couch is looking like new with a fresh odour. Highly recommended.
Best vacuum sofa cleaning
Best experience with your vacuum sofa cleaning. Also, loved the technician who came today for service. He was very polite and gave a few tips to maintain the couch and sofa at home. Thank you for your kind service.
FAQs
Yes, being professional we know the importance of upholstery cleaning services as our health study shows check
here
. Moreover, professionals offer the finest leather upholstery cleaning service in Adelaide. Also, you can not match the cleaning standard of professionals. Thus professional leather upholstery cleaning is worth the money.
You can count on us for a reliable upholstery sanitisation service in Adelaide. Even don't worry about the prices as we offer affordable upholstery sanitisation service.
We offer a hassle-free upholstery steam cleaning service. Also, our upholstery steam cleaning cost depends on some factors. But we can assure you that we ask a minimal amount for upholstery steam cleaning service. It starts from $99 for one couch.
We are well-known to offer services such as couch steam cleaning, couch dry cleaning, couch sanitation and deodorization, couch stain removal, and so on. Call us for more information about Couch Cleaning.
Yes, we professionally deep clean leather couches and upholstery. Our experts are certified to tackle the leather fabric of your couch by using eco-friendly cleaning techniques. So, call us now and experience our Professional Leather Couch Cleaning.
Once or twice a year is the best estimated time to get your couch professionally cleaned. At times, it is possible that your couch is more captivate to get dirt and mould. To keep your upholsteries fresh and clean for a long time, call our Upholstery Cleaning Specialists. We are professional service providers.